Why Work at Polar?
Are you looking for a place that will grow your skills, challenge you daily, and recognize your unique contributions? Well, you've found it!
Polar is the kind of company that's small enough for your voice to be heard, yet big enough to make a global impact. We offer highly competitive salaries and benefits, a dynamic and progressive work environment, and excellent opportunities for continued education and career advancement.
Why Work at Polar?
We're quite confident you'll enjoy being a valued member of the growing Polar team. We encourage you to keep exploring our site to see if we're truly the right fit for you.
Hear From The Team
"I'm a new hire but it feels like I've been working here for a long time. They appreciate me a lot and I'm happy to be here every day. It's my place."
"It's easy to talk to people and get comfortable with others. Everyone works well as a team. I'm not just another cog in the machine."
"If you are willing to let Polar help you grow--have the willingness and drive--the opportunities will manifest here. "
Recognizing You For Being You
We strive to be a community that recognizes each other. Our success depends on the hard work and determination of every single member of the Polar Semiconductor team. As such, we want our employees to always know how much they are valued, so we've made it a point to recognize their efforts and support their goals by providing the tools and resources they need to succeed—both at work and in everyday life.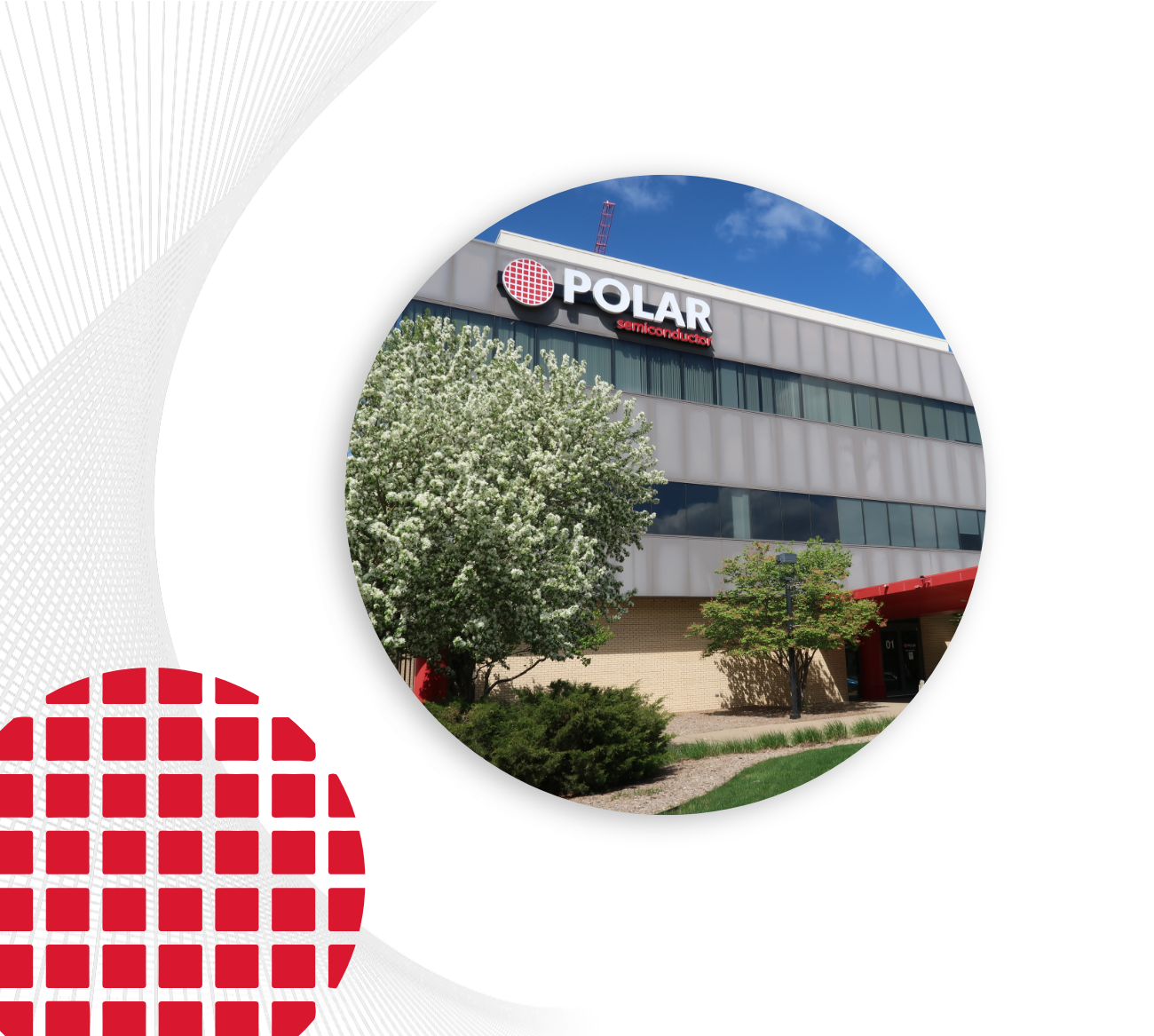 Polar's comprehensive employee benefits package includes:
Medical, dental & vision insurance
Accident & critical illness insurance
Ample paid time off
Generous shift premiums
401(k) match
Annual bonus plan
Employee recognition events & awards
Tuition reimbursement
Referral bonus
Company paid disability & life/AD&D insurance
Supplemental life/AD&D insurance
Legal & ID theft insurance
Employee assistance program
On-site gym
Retailer discounts
Personal insurance discounts
Pet insurance
Our Commitment to Development
Career growth opportunities are always readily available to you as a Polar Semiconductor employee. Whether you want to advance to a technical position with an associate's degree, an engineering/professional role with a bachelor's degree, or a leadership position with a management certification, we're here to help support your professional development. With our career development planning and tuition reimbursement program, you can achieve your career goals in no time!
Degrees/certificates earned by Polar employees over the past 5 years
Finance for Senior Execs
Applied Science (Nanotechnology)
Manufacturing Management
Business Management/HR Emphasis
Electrical Engineering
Automation Robotics
Industrial Controls/Robotics
Industrial Engineering
Manufacturing Engineering
Energy Technical Spec
Industrial Management
Engineering Fundamentals
Computer Technology
Computer Engineering
Industrial Technology
Individual Studies/Marketing
Organizational Development
Let's Work Together
We're creating a smarter future one semiconductor at a time. Want to be part of the team that gets us there?