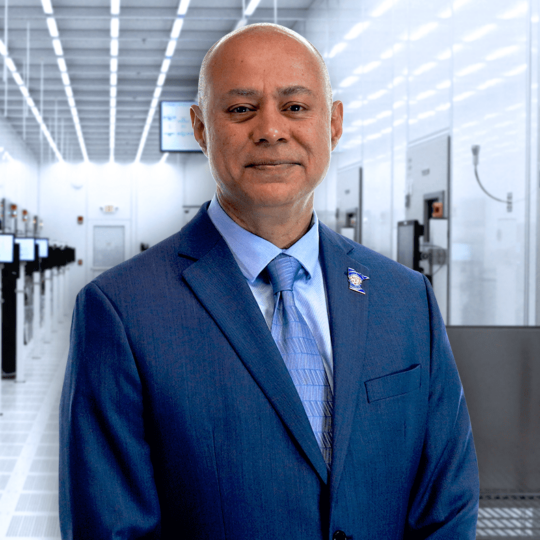 Surya Iyer
President and COO
Surya joined Polar Semiconductor in 2008 as Technology Development Manager. Since 2011, he has worked for the Fab Operations organization in various capacities. Prior to Polar, Surya held several management and engineering positions at Cypress Semiconductor Corp in Bloomington, MN, and Applied Materials, Inc in Santa Clara, CA.
He has 20 patents related to semiconductor processing and equipment design and over 25 peer-reviewed publications. Surya currently serves on the Governing Council for SEMI/FOA (a semiconductor industry association) and is an adjunct Professor of Engineering at the University of St. Thomas in St. Paul, MN.
Surya attended the Advanced Management Program at Wharton, was a fellow at Stanford, and earned degrees from Washington University in St. Louis and the Indian Institute of Technology (IIT-Kanpor).